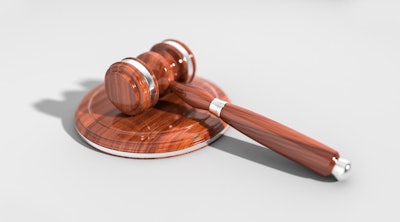 Courtesy PIXABAY.com
The ongoing lawsuit against a group of U.S. egg organizations and producers moved a step forward on August 21st, 2023, following a Federal Court ruling that granted food manufacturers Kraft Foods Global Inc., The Kellogg Co., General Mills, Inc. and Nestle USA, access to egg export data.
United Egg Producers (UEP), United States Egg Marketers (USEM), Cal-Maine Foods and Rose Acre Farms have been accused of conspiring to restrict the domestic egg supply through increasing egg exports - despite exporting is a standard business activity - resulting in price inflation. The plaintiffs are seeking US$110 million in damages.
Lawyers for the egg group continue to argue the manufacturers cannot prove that exporting eggs caused domestic prices to rise. Additionally, the defendants deny any illegal behavior. The coming trial will be the third in the lawsuit is expected to last approximately five weeks.
"The evidence supports one of plaintiffs' core theories of liability supporting a single conspiracy to restrain trade," stated U.S. District Judge Steven Seeger in the August 21st order. "The jury will decide who to believe."
Other claims the plaintiffs are making
The lawsuit, which has been ongoing since 2008, alleges that the egg industry group conspired to limit the supply of eggs in the U.S. in multiple ways, with one being through egg exports.
The manufacturers also argue that the defendants agreed to implement animal-welfare guidelines, such as the UEP Certified Program, that increased the size of layer houses to reduce the total space available to house layer hens, resulting in fewer eggs being produced.
However, it is well known that the U.S. egg industry has been forced to shift to cage-free housing, or go out of business, due to legislation or its customers' cage-free pledges.
Lastly, the plaintiffs claim the egg industry group agreed to reduce the national flock by seven-million-layer hens in an effort to increase egg prices.