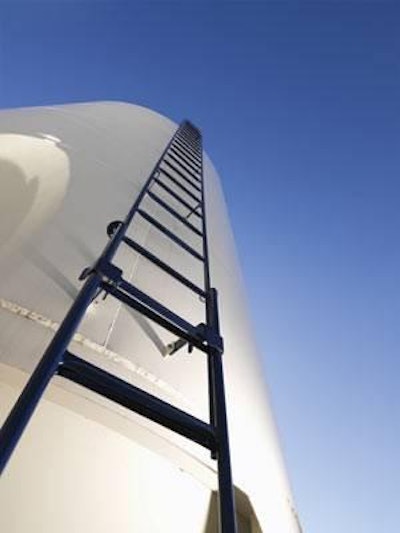 Asia provided the setting for a number of developments in 2007 involving manufacturers of complete feeds for farm animals and aquaculture. A particular hot spot for them was Vietnam. Various foreign players during the year either started or increased their investment in Vietnamese fish feed production.
One case in point was that of Japan-based feed company Higashimaru, named as a partner in a new aquafeed plant located at Tien Giang on the Mekong Delta. The mill's construction will represent an expenditure of US$20 million to produce some 100,000 tons of feed per year for shrimp and catfish. Also announced for the Mekong Delta region is a new US$80 million aquafeeds mill for Charoen Pokphand Vietnam. Tien Giang was selected previously by Uni-President of Taiwan for a US$25 million fish feeds plant, rated at 100,000 tons/year and joining three other mills for the company in the south of the country.
New additions to list
Table: Top feed manufacturers worldwide in 2007
New names from Asia appear on our annual list of the world's top feed manufacturers (see accompanying table). Among them is Mitsubishi Nosan, following the announcement that Japanese feed and food manufacturer Nosan is becoming a consolidated subsidiary of Mitsubishi Corporation. The enterprises have previously participated in a feed manufacturing partnership with Mitsui and Nippon Formula Feed as well as in a beef processing business, while Mitsubishi also has held 20.8 percent of Nosan's shares. Nosan has four mills making some 2.33 million tons of feed per year and is reckoned to hold 10 percent of the Japanese market for feeds for livestock and aquaculture. There is additionally a life-tech division making horse feeds and pet foods. Mitsubishi is spending 27.2 billion yen (US$224 million) to integrate its operations in feed and raw materials trading by increasing its ownership of Nosan and two other business units. The corporation considers that an integrated feed-to-food structure will compete better in the future meat marketplace.
See also the new listing on the Table for Korea-based Asian feeds maker CJ Corp, which has reverted to the name of Cheil Jedang (which it dropped six years ago) while establishing a new corporate structure of a holding company above subsidiaries in the sectors of food and entertainment where it has become a major player. Most notably, when grouping its non-Korean feed interests under the umbrella of a CJ Global Holdings unit being lined up for Hong Kong stock market quotation in 2008, it stated the ambition of becoming one of the world's top five animal feed manufacturers within the next six years.
The name Cheil Jedang or First Sugar stems from beginnings in 1953 as a sugar-refining unit of Korean food trading enterprise Three Stars, which would itself become better known on the world stage through a later identity as electronics conglomerate Samsung. Involved in animal feed manufacturing since 1973, the sugar refiner evolved into a food and media conglomerate that separated from Samsung in 1993. Its links to farm animal and pet nutrition today are equally strong in the field of amino acids. CJ began producing lysine in Indonesia in 1991 and now has equivalent operations in China and Brazil, a Brazilian factory for 50,000 tons/year having opened within the past few weeks.
Apart from making some half a million tons of animals feeds in Korea, the corporation operates feedmills with an annual production capacity of almost one million tons through 14 overseas subsidiaries in the countries of Indonesia, China, Philippines, Vietnam and Turkey. A second Turkish factory is being built this year. Statements by CJ headquarters have confirmed that feasibility studies are under way to investigate possibilities in the feed markets of Eastern Europe and India as well as in five other Asian countries.
Acquisitions and mergers
In Western Europe, British compounder BOCM Pauls has extended its manufacturing facilities by buying the feed division of Cranswick Mill Ltd. The Cranswick Mill enterprise based in north-east England manufactures pig and poultry feeds for the UK and for export markets. The business will operate as Cranswick Mill, a division of BOCM Pauls, and will support the compounder's rapidly growing business in exporting piglet starter feeds. Although the feed division of Cranswick Mill Ltd has therefore changed hands, the livestock marketing operation of that company is not involved in this deal and Cranswick Mill Ltd will continue to trade, with its name owned by Cranswick plc.
Further consolidation has occurred in Denmark's farm supply sector with the merger of Danish feed manufacturing co-operatives Danish Agro and KOF Agro. Between them, they represent the production of about one million tons of mixed feeds per year and they are notably active in the organic feed market. Danish Agro came into existence only in January this year when co-ops ØA, Roskilde Andel and SAG decided to merge. KOF Agro can trace its origins back over 120 years to Jutland feedmill Kolding Omegns Foderstof, but the enterprise itself was formed in June 2005 from the merging of KOF and Sydvestjysk Andel farm supply businesses.