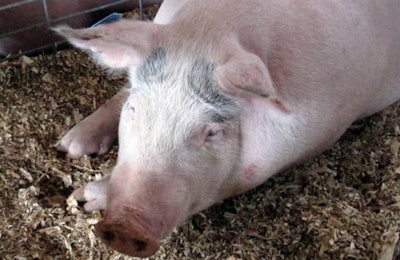 The U.S. pork industry would gain from the tariff reductions outlined in the Trans-Pacific Partnership (TPP) trade agreement, U.S. Secretary of Agriculture Tom Vilsack said.
The TPP agreement was reached on October 5 by negotiators from the United States, Canada, Australia, Brunei, Chile, Japan, Malaysia, Mexico, New Zealand, Peru, Singapore and Vietnam.
Speaking during a national media call the day after the TPP agreement was reached, Vilsack said the agriculture industries in each state would gain from the provisions of TPP, specifically bringing attention to pork producing states.
"My home state of Iowa, for example, and North Carolina, they all need to know that 65 percent of tariffs on pork will be eliminated in Japan in 11 years or less, and nearly 80 percent in 16 years or less," said Vilsack. "That market opportunity is going to open not only in Japan, but also in Malaysia and Vietnam where all tariffs will be reduced and eliminated."
Those markets will be of increasing importance in coming years, Vilsack said, because of their growing population and a growing middle class which will be demanding more pork.
The full text of the TPP agreement will not be released for about 30 days as it is being reviewed by legal teams, Vilsack said.
Once released, the agreement will be subject to congressional approval.