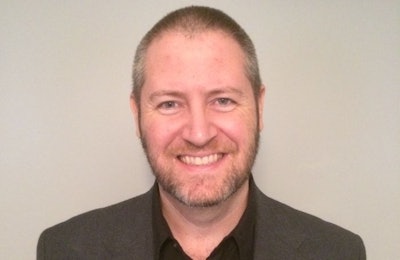 A combined Wayne Farms LLC and Sanderson Farms Inc., backed by Cargill, could bring positives and negatives to the poultry industry.
In a WATT Poultry Chat interview, Mark Jordan, executive director of LEAP Market Analytics, said the proposed $4.53 billion deal would raise the power of the new company in relationships with buyers and growers and could bring scrutiny to the industry because of its involvement of two of the largest, privately owned agriculture companies in the United States.
Austin Alonzo: We had some major news come across the wire this week in the poultry industry, with a joint venture of Continental Grain and Cargill, proposing to buy Sanderson Farms. What's your reaction to this news? And what should we look for going forward?
Mark Jordan: Yeah, I think one thing that stands out in the past at least five or six, if not, you go back 10 or so years, Sanderson Farms has been one of the more aggressive players in terms of greenfield projects. So you'd say they've been very savvy about site selection, getting infrastructure in place, in terms of working with new contract growers, feed mills, hatcheries and all that and establishing a presence that way. So, that stands out in terms of how that'll fit into the maybe the growth vision of this new entity.
It fills in some gaps geographically, at least, but still by and large, this is an entity that will mostly cover the broiler belt, East Texas over to Georgia. Now, I think one thing that, at least this is just an impression, I don't want to speculate too far. But with Cargill's Wichita, Kansas, headquarters, certainly there's room for expansion still in the south as much broiler production is here. I say here because I'm kind of in the heart of it. But I think maybe it also hints that maybe we start to see a little bit drift north, just a little: Kansas, Missouri, Nebraska. Now, we've got a new plant in Nebraska, a place people typically don't think about. But with the Costco project that's another thought.
Certainly in terms of Cargill's branding, and then you think about diversifying into other proteins. This is truly a national kind of mega integrator feel, and the implications for that as to what that means in terms of market consolidation. Now, there's some, there's some big things in terms of scaling what this new entity can do. A lot of possibilities.
Of course, there may be a lot of people who look at this in terms of market power over the contract growers also to buyers. And so now, it's one of those things that this definitely will give this new entity some influence. In some ways think about some of the challenges that we've had recently coming through COVID. Definitely, scaling can help with some of that, but there will be some concerns, I think, just in terms of of that.
I'll be curious if, we saw Costco engaging the broiler industry, some integration there, all the way out to the wholesale retail channel. And I wonder if one reaction to this might be others looking more seriously at that as as a response. So it's kind of a new age, in terms of participation in the value chain and this might kind of have some ripple effects as people look into doing some unique things in response to it.
I'll just wrap up with one final note here. I think the one thing that I think there's a lot of opportunity for that organization and some big visions.
Probably on the downside, this will, at least from a perceptions point of view. I know, this has been a very tough stretch in terms of litigation, a lot of things over price collusion, a lot of unfortunate things going on there. With this happening, and also the concurrent, almost concurrent, deal with JBS offering to buy out the remaining shares of Pilgrim's Pride, and you're effectively looking at a removal of a couple of big companies who've been present on stock exchanges, publicly traded. A lot more of the industry going private. There might be a perception of there being a loss of transparency. And so I do wonder that that might keep things a little bit, some of the tension going here for a little bit if not inflame it just a bit. I don't want to speculate too much on that, but certainly a lot of big changes, and it's a lot to take in.
This transcript edited for length and clarity.