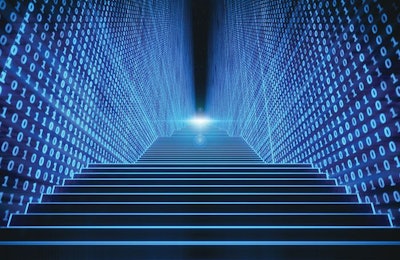 Big data is the next big opportunity for poultry producers as the gap grows between the increasing amount and complexity of data available and the capabilities of existing poultry management systems.
The unprecedented abundance of data streams generated in the poultry production business challenges managers' ability to understand and use it, but technologies are becoming available to leverage blockchain and machine-learning technologies to detect, predict and manage outcomes in poultry health, production efficiency, product quality and food safety throughout the supply chain.
Three technology platforms to be presented at the Poultry Tech Summit offer ways to harness these opportunities, and each one of them has a different focus and approach.
1. AbuErdan offers predictive analytics on performance
Islam Khalil, AbuErdan, will present a big data analytical solution using predictive analytics and deep learning analysis to manage the live production of poultry, providing traceability throughout the supply chain. The cloud-based platform uses blockchain technology and deep learning neural networks to monitor poultry operations at large scale and across regions. When connectivity issues arise on farms, the system synchronizes with servers as soon as a connection is made.
Interactive management dashboards with different modules across the poultry value chain (broiler, breeder, hatchery and slaughter operations) display current KPIs and forecast future performance. An integrated view of operational data allows the finished product to be traced back through the value chain at a minute level of detail. This helps analyze the impact of breeds, feed and farms in the value chain.
2. Simple Vet Solutions simplifies regulatory compliance
Albert Payne, Simple Vet Solutions, will discuss how blockchain technology can be applied to veterinary records to maintain transparency and traceability while also providing analytics to evaluate efficacy of treatments.
The AgConnect system provides veterinary record management, integration with existing data management systems and FDA-compliant cloud storage of records and electronic veterinary directives (eVFDs) and veterinary prescriptions that are signed and encrypted. It supports multiple veterinary records, ranging from eVFDs and prescriptions to health certificates and even animal genetic histories.
A suite of integration tools integrate data sources, including public and private blockchains, traditional databases and systems and internet-of-things (IoT) -enabled devices such as RFID tags and remote sensing technology. The platform's tools facilitate the integration of blockchain into current industry technologies and systems.
3. Smart Data Science Solutions detects process change
Timothy Buisker, Smart Data Science Solutions, will present a multitier statistical process control (SPC) system that allow quicker and more accurate identification and response to potential changes in variables that impact food safety or production outcomes throughout the poultry supply chain.
The innovation can be employed throughout the supply chain for any measurable process a company wants to monitor, including outcomes in food safety or production in terms of quantity, quality, efficiency, cost or customer satisfaction.
The multitier SPC and machine learning algorithms update when new data is fed into the SPC system to allow the models to adapt and change over time. The system is tuned to identify emerging problems in a firm-specific framework. Any process that exhibits some natural variation can be monitored to assess when it undergoes a true change as opposed to inherent variation.
Other data innovations for improving performance
Little Bird Systems will present a solar powered system for estimating the amount of feed in a bin using a small device to apply the vibration along with sensors and software.
Olga Kemenova, Georgia Tech Research Institute, will discuss the Poultry System Simulation Model, which simulates the water, energy, wastewater and labor utilization of a poultry processing plant.
A total of 16 innovations are to be presented at Poultry Tech Summit involving robotics and automation, food safety, life sciences, big data and artificial intelligence.
Register to attend Poultry Tech Summit
Poultry Tech Summit will be held November 5-7, 2018, at the Georgia Tech Hotel & Conference Center, Atlanta, Georgia, USA. For more information and to register to attend Poultry Tech Summit: