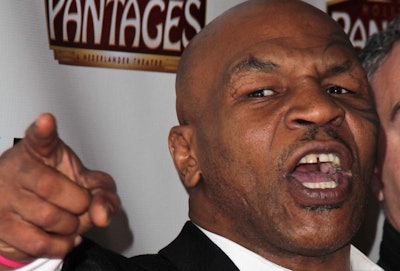 When it comes to coming up with innovative ideas that could enable an agrifood business to stay successful, fear can be a good thing.
That message was delivered by Steve Lerch, president and founder of Story Arc Consulting, during the Virtual Poultry Tech Summit on October 21.
Prior to forming his own company, Lerch worked for Google for nine years, where his duties included helping clients with strategic business planning.
Lerch said what might be a successful way for a company to achieve a goal now, may not always work in the near future. Lerch cited an example of an interview once conducted with boxer and "great philosopher" Mike Tyson. The interviewer asked Tyson about a specific plan his opponent had in order to defeat him. Tyson's response to that was, "Everyone has a plan 'til they get punched in the mouth."
Those "punches" can come at any time. The poultry industry recently was hit by the COVID-19 pandemic, which meant those in the industry had to get innovative to have continued success.
"It's really hard during a tough time to feel like you have to try something new now. You just want to survive, and you want to fix your problems. Many companies are using this as a chance to reassess," said Lerch. "I think that idea of being forced to reassess is really good."
And while people often think of fear as a bad thing and comfort as a good thing, sometimes the opposite is more true. Especially the fear of getting that proverbial punch from Mike Tyson.
"Fear is an important driver for what's happening now," Lerch said. "I think the biggest sort of obstacle a lot of times for innovation is comfort – people feeling like the way things are now is O.K."
But those in the industry need to ask themselves if they will still be O.K. in five or 10 years.
"The status quo is not going to last long," he said.
And the pandemic, Lerch said, serves as a good example of that.
"You really have no idea how quickly your worst-case scenario could develop," he said. "If you don't have a plan B and a plan C that takes you to different places and different levels and different consumers, it just puts you in such a risky position."
Attend the 2021 Poultry Tech Summit
Join an exclusive international gathering of industry-changing innovators, researchers, entrepreneurs, technology experts, investors and leading poultry producers at the 2021 edition of Poultry Tech Summit on October 31 - November 2 in Atlanta, Georgia. Attendees can expect the same groundbreaking innovation and insightful presentations that made the previous events well-attended with deep dialogue on new prospective solutions and developing technologies.
View our continuing coverage of the coronavirus/COVID-19 pandemic.
Like what you just read? Sign up now for free to receive the Poultry Future Newsletter.