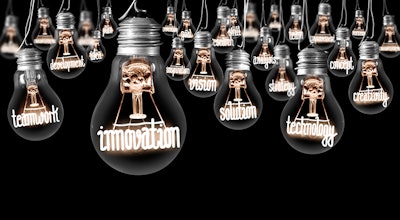 Getty Images/iStockphoto
Join an exclusive international gathering of industry-changing innovators, researchers, entrepreneurs, technology experts, investors and leading poultry producers at the 5th Poultry Tech Summit on October 30 – November 1, 2022.
The Poultry Tech Summit focuses on the transition of innovative technologies from researchers and entrepreneurs into commercial applications for the benefit of the poultry industry. This event is the only one of its kind being offered to connect researchers and entrepreneurs with poultry sector technology experts, financiers, venture capitalists and producers looking for new projects and investments to fund.
This call for innovation and technology presentations offers inventers and technology experts the opportunity to share their work and network at this unique gathering. The pandemic didn't slow or stop the forward progress of technology. In 2021, the Poultry Tech Summit Webinar Series attracted over 1,800 registrants from around the globe.
While the webinar series was a success, there is no substitute for the networking and exchanging of ideas that take place when the Summit is held as an in-person event. Accelerate the development of your ideas at the 2022 Poultry Tech Summit.
The 2022 Poultry Tech Summit will be held as an in-person event at the Georgia Tech Hotel & Conference Center in Atlanta, Georgia, USA.
Innovators
The Poultry Tech Summit is seeking abstracts and applications from innovators describing their innovations which could significantly impact the poultry supply chain. Innovators must be seeking investment to develop their product for market, looking to license their intellectual property, or recruiting partners to trial their innovation to be considered in this category.
Innovators will be allotted 10 minutes for their presentations. Presenters must also be willing to answer questions from the audience.
Technology Presenters
Individuals or corporations wishing to make a presentation about a significant advance in technology that may impact the poultry supply chain in the future may make submissions to be presenters at the Poultry Tech Summit. These presentations must not be tied to any product and should address a significant move forward in application of technology or recent research on a significant industry problem which may have a technological solution. Presenters will be allotted 15 minutes for their presentations.
All applications will be reviewed by the Poultry Tech Summit review committee.
Attract investors and partners
Presenting at the Poultry Tech Summit has served as a catalyst for further development of several innovations including some in robotics, blockchain and functional proteins produced in corn. Coverage of innovations presented at the Poultry Tech Summit continues after the event in WATT Global Media's print and digital channels.
To submit your innovation or technology presentation for review, please visit bit.ly/3w4G1qF beginning on March 21, 2022, to apply and submit your abstract. The deadline for completing submissions will be May 9, 2022.
If you have any questions, please contact Terrence O'Keefe at https://www.wattglobalmedia.com/about-us/contact/