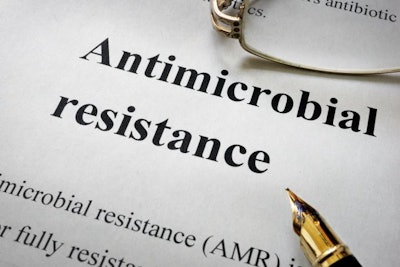 Some years ago, it was forecast that, by 2050, annual deaths due to infections with antimicrobial resistant bacteria could reach 10 million.
Compare this figure to the number of lives lost so far in the COVID-19 pandemic – a little short of 3.3 million, according to some estimates – and you can see that, while antimicrobial resistance may have been pushed off the front pages, we really cannot forget about it.
At least 700,000 people already die each year as a result of drug-resistant infections, according to the World Health Organization, and more and more common diseases are becoming untreatable.
Many reading this will be aware of the poultry industry's efforts to use antibiotics prudently or abandon their use altogether, but antibiotic resistance is an issue across sectors, despite much blame being attributed to agriculture.
In some parts of the world you can still easily buy antibiotics for human use out a suitcase in street markets, no prescription needed, no questions asked. Thankfully, however, there are those that do take the problem seriously and work to tackle resistance is ongoing in various fields, including options where prevention has failed.
Take, for example, and a joint initiative between a hospital infection control company and various veterinary organizations, that has been trialing a cancer medicine delivery system with reactive, short-lived antiseptic compounds to tackle the problem in poultry production.
The hospital infection company, Gama Healthcare, working with Scotland's Rural College, the U.K. innovation central CIEL, and Shanghai Veterinary Research Institute, has identified nanoparticles with the correct release rate for animal use.
Cheap and safe
Laboratory trials have shown that the novel technology can be effective in treating antibiotic resistant bacteria and can be customized to the needs of the end-user. Importantly, it can produced cheapy and safely - cheaply enough to allow its use in both developed and developing countries – and could offer an effective and sustainable option for use in the poultry industry, its developers believe.
The technology should offer an effective and sustainable replacement of antibiotics in poultry, its developers believe, showing promise for the development of a new range of feed additives with a remarkable range of activity.
The study, part of a wider project to customize and trial patented technology for use in poultry, has been funded by the UK's Department of Health and Social Care's antimicrobial resistance fund and China's Ministry of Science and Technology.
As we all too sadly are learning, disease knows no boundaries, and neither does antimicrobial resistance. A cheap, safe and sustainable option for attacking resistant bacteria may be just what we need.