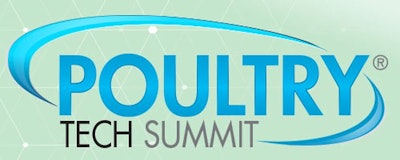 Find out how much you know about technology in the poultry industry by taking a short, 11-question quiz.
WATT Global Media, which is preparing to present the second Poultry Tech Summit on November 20-22, 2019, has launched a poultry tech quiz to test people's knowledge on topics to be discussed at the upcoming summit. Take the quiz.
Poultry Tech Summit focuses on the transition of innovative technologies from researchers and entrepreneurs into commercial applications for the benefit of the poultry industry. This event is the only one of its kind being offered to connect researchers and entrepreneurs with poultry sector technology experts, financiers, venture capitalists and producers looking for new projects and investments to fund.
The event offers a global networking opportunity where biology, engineering and business converge.
The 2019 Poultry Tech Summit will be held at the Georgia Tech Hotel in Atlanta, Georgia. Early bird registration is now open.
Those who take the quiz and answer the survey questions will in turn receive a personalized letter of recommendations revealing specific learning/value points they will gain from attending 2019 Poultry Tech Summit, which will feature cutting edge innovations and technologies.
The letter of recommendation can help potential attendees identify what 2019 Poultry Tech Summit presentations and sessions would be of the greatest interest to them. Those who take the quiz can pass the letter on to their supervisors, to show them the value of attending the summit.
The types of innovations and technologies that will be presented at the 2019 edition of the summit include:
Robotics
Blockchain
Artificial intelligence
Genomics and gene editing
Advances in poultry production
New poultry health technology, and
Connecting databases and applying machine learning.
See coverage from the 2018 Poultry Tech Summit and news concerning the 2019 edition of the event on the WATTAgNet Poultry Tech Summit webpage.