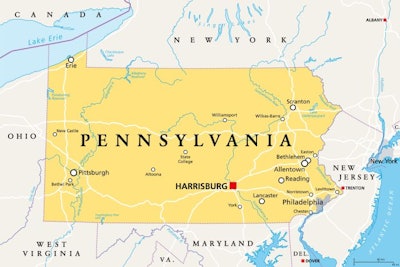 (Peter Hermes Furian | Bigstock)
The Pennsylvania government has allocated $31 million to help poultry producers in the state recover from losses brought on by the highly pathogenic avian influenza (HPAI) outbreak.
That allocation was part of the state budget, recently approved by the Pennsylvania General Assembly and Gov. Tom Wolf.
Additional support for agricultural preparedness and response provides $6 million – an increase of $4 million – for the animal diagnostic laboratory system laboratories at Pennsylvania State University and the University of Pennsylvania School of Veterinary Medicine to protect our farms and food system.
"I'm grateful to Governor Wolf for continuing to keep agriculture a priority. This budget, with a nearly 30% increase in agriculture funding from last year, demonstrates the critical role agriculture and the people who care for our food and our environment serve in our commonwealth," Pennsylvania Agriculture Secretary Russell Redding said in a press release. "This budget is a testament to the tireless work of our department staff, our partners, and to everyone who works in Pennsylvania agriculture to ensure the safety and wellbeing of people and animals; protect our land, forests, water, and soil for the future; and power our $132.5 billion industry. Under the Wolf Administration, funding to agriculture has increased by nearly $90 million. It's an illustration of the governor's commitment to a resilient commonwealth with a rich foundation, rooted in agriculture."
Pennsylvania has had 17 confirmed cases of HPAI in 2022, all of which occurred in commercial poultry flocks. Eight of those cases were in Lancaster County, while the other nine were in Berks County.
In total, 4,224,700 birds in Pennsylvania were affected, including broilers, layers and ducks. The first case was confirmed on April 15, while the last case was confirmed on June 2.
To learn more about HPAI cases in North American commercial poultry flocks, see an interactive map on WATTPoultry.com.
Read our ongoing coverage of the global avian influenza outbreak.