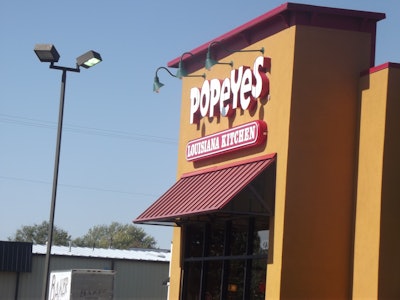 Roy Graber
Popeyes' international expansion continues, with new restaurants to be built in Kuwait and Bahrain.
Tanmiah Food Company, through its subsidiary Tanmiah Restaurants for Fast Food Company has signed exclusive development agreements PLK Europe GmbH to build and operate Popeyes restaurants in the two new markets.
According to a press release, these agreements will enable Tanmiah Restaurants for Fast Food Company to pursue its expansion plans for Popeyes across the region. Tanmiah, as of September, operates 36 Popeyes restaurants in Saudi Arabia, where Tanmiah is headquartered.
According to the WATTPoultry.com Top Poultry Companies Database, Tanmiah Food Company, formerly Supreme Foods Group, is the agricultural holding company for Al-Dabbagh Group. Tanmiah is the parent company for the Agricultural Development Company, which produces and distributes broiler meat under the brand name Tanmiah, as well as animal feeds, day-old broiler chicks and hatching eggs, animal health products, and livestock equipment. Tanmiah is the seventh-largest poultry producer in the Middle East, having slaughtered 121.6 million broilers in 2022.
Popeyes was founded in New Orleans, Louisiana, in 1972. There are presently more than 4,200 Popeyes restaurants around the world.