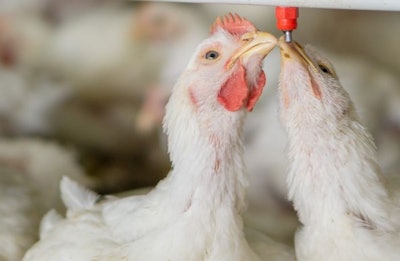 On this date seven years ago, the last case of highly pathogenic avian influenza (HPAI) was confirmed in a commercial poultry flock during the 2014-2015 outbreak.
That particular case involved a flock of approximately 1 million laying hens in Wright County, Iowa, which was the county's sixth avian influenza detection.
The outbreak drew to a close as the summer heat arrived.
"We know this virus doesn't like the heat. When it gets up to a certain level of temperature, this virus doesn't survive, usually. It does like the cooler temperatures," then-United States Department of Agriculture (USDA) Chief Veterinary Officer John Clifford said prior to the conclusion of that outbreak.
Now seven years later, the present HPAI outbreak – which has impacted more than 40,000 head of commercial and backyard poultry in the United States – has shown signs of slowing.
A scan of the USDA Animal and Plant Health Inspection Service (APHIS) website shows that the last confirmed HPAI case (as of mid-morning June 6) occurred in a backyard flock in Yakima County, Washington. That was the only case confirmed on June 14. One day prior to that, the only case confirmed was at a petting zoo and exhibition farm in Salt Lake County, Utah. But the last case of HPAI in a commercial poultry operation was confirmed on June 9 in a flock of commercial layer pullets in Weld County, Colorado.
Meanwhile, in Canada, where the virus has also been very active, cases are also slowing. The last HPAI case to be confirmed was in a small non-commercial flock in the rural municipality of Harrison Park, Manitoba, according to the Canadian Food Inspection Agency (CFIA). However, the country's last case in a commercial flock was confirmed on June 8 in Langley Township, British Columbia.
It would be nice to think that the cases mentioned in the previous two paragraphs will be the final cases in the U.S. and Canada in 2022. However, it would be unrealistic and irresponsible to do so.
But one thing that does give me optimism is how much more knowledge has been gained in the industry about the virus and biosecurity measures to prevent its spread. That, and the industry's dedication to put that knowledge to use.
View our continuing coverage of the global avian influenza situation.