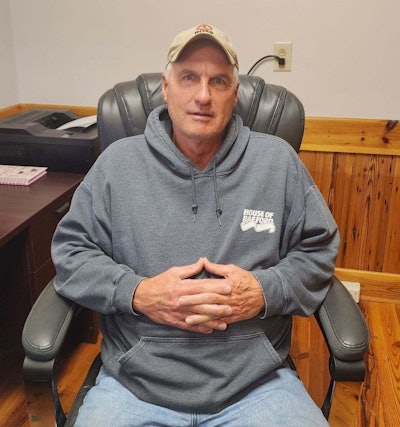 Courtesy House of Raeford Farms
House of Raeford Farms announced the retirement of Jim Mabe, complex manager for the company's operation in West Columbia, South Carolina.
Mabe has worked for the company since 1998, when House of Raeford purchased Columbia Farms, Inc. and Columbia Farms of Georgia, which included West Columbia as well as the Greenville, South Carolina, complex.
As complex manager, Mabe oversaw the processing plant operation as well as live production out of Batesburg-Leesville and Monetta, including a hatchery, feed mill and relationships with contract farmers who raise chickens for House of Raeford. Mabe is a graduate of North Carolina State University with a B. S. degree in poultry science.
He began with Columbia Farms as plant manager in 1983 and became president and chief operating officer in 1991.
Mabe comes from a family of poultry executives. His father, Donald Mabe Sr., was a former president and CEO of Perdue Farms and a 1995 inductee into the North Carolina Poultry Hall of Fame. Jim's brother, Don Mabe, Jr., retired as CEO of American Proteins.
"Jim has been a stable fixture in our West Columbia operation, providing effective leadership and consistent growth for several years," said Bob Johnson, CEO and owner of House of Raeford. "We wish him the very best in his retirement."