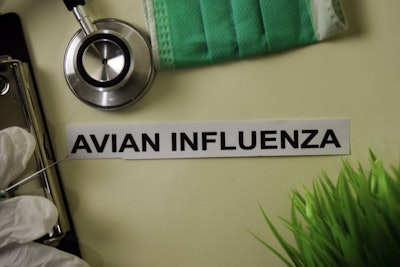 bangoland | Bigstock
When a poultry operation is hit by highly pathogenic avian influenza (HPAI), it can have harsh mental, emotional and even physical effects on the owners and workers.
Myah Walker, director of quality and training at Sparboe Farms, described the toll such an outbreak can have when she spoke during the recent Surviving HPAI podcast, part of Balchem's Real Science Exchange series.
Walker said that there were hens in Sparboe's supply that were infected with HPAI during the 2015 outbreak, but she did not get to see in person how it affected the people who worked with the hens. But in 2022, she did.
"This was the first time I was there on site to see it first-hand, and to see the mental toll that it takes on the employees, on the owners," Walker said. "The employees are used to taking care of the birds. And (when a farm is infected) they're in a situation where they can't control anything, and at the end of the day, they feel like they didn't get to do their job correctly, even though they did the best they could."
She also mentioned contract growers, saying: "That's all of their livelihood and they don't know what's going to happen next, as far as are they repopulating or not. … There's a lot of unanswered questions when you're going through this process, because you don't know step-to-step how long things are going to take."
Those uncertainties, and the fact that something is likely going to happen that you didn't prepare for, put producers in a situation to where they have to adjust and adapt.
"It's a huge emotional toll, mental toll, physical toll for the employees that are on site handling birds and making sure (they're doing everything that they can) according to the (United States Department of Agriculture) for depopulation and virus elimination. It's a lot it's a lot to handle."
Also speaking during the podcast, which can be accessed on YouTube, was Dr. Julie Helm, Clemson University poultry veterinarian and South Carolina National Poultry Improvement Plan (NPIP) inspector. Among the topics addressed by Helm was how the COVID-19 pandemic helped the general public better understand the formation of new HPAI strains.
Read our ongoing coverage of the global avian influenza outbreak.