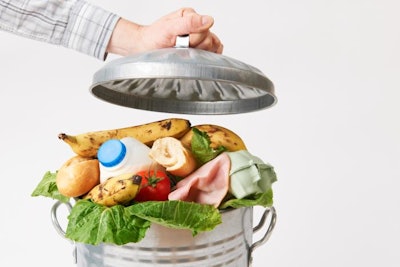 HighwayStarz | Bigstock.com
Do Good Foods could reduce food waste generated by grocery stores by upcycling fruits, vegetables and meats into a nutrient-dense poultry and animal feed.
"What we do is collect nutritious surplus food such as fruits, vegetables, bakery and meats – after the supermarket has made all of its food donations to people - and upcycle it into the next best use which is animal feed," said Justin Kamine, co-founder and co-CEO of Do Good Foods and Bob Davenport, Chief Sales Officer for Do Good Foods.
"That nutrient dense, nutritionally consistent feed is added to the chickens' diet – helping to create an optimal diet for the bird. The end product is a delicious carbon reduced chicken that is good for plate and planet."
The total amount of food waste created annually per U.S. household is 70 million tons, approximately 250 pounds per person. This waste is the single largest contributor to landfills today. Grocery stores generate nearly one-quarter of the food waste in the country.
Food waste can cause increases in energy and water usage, soil erosion, greenhouse gases, environmental and health concerns and excess use of natural resources such as packaging and shipping.
Sustainable, carbon reduced chicken
Do Good Chicken, marketed as a sustainable, carbon reduced chicken, will be the company's first product available for sale at supermarkets, restaurants and other foodservice locations early next year. Each Do Good Chicken saves four pounds of surplus grocery food waste and approximately three pounds of greenhouse gases, according to the company.
The first Do Good Foods production facility, located in Fairless Hills, Pennsylvania, can convert 60,000 tons of surplus food each year, which could feed 25 million chickens. Additional production facilities will open across the country throughout the next five years.
"This will be a game-changer in sustainable proteins. Consumers are increasingly conscious of how their food choices impact the planet and are choosing products and brands they feel share those values. They also don't want to give up foods they love, like chicken," Kamine and Davenport explained.
The company is backed by a $169 million investment from global investment manager Nuveen.
Like what you just read? Sign up now for free to receive the Poultry Future Newsletter