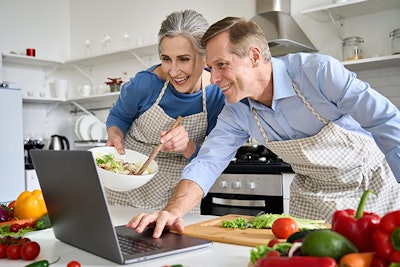 insta_photos | bigstockphoto
An omnichannel marketing approach can help chicken brands cut through the background noise of supply chain challenges, ecommerce, sustainability and more and better connect with consumers.
"Consumers are facing unprecedented disruption right now – inflation, labor shortages, fewer product options or out of stocks when grocery shopping. It's important we understand the consumer mindset when we put together our marketing plans," Danette Amstein, co-founder and managing principal, Midan Marketing, said.
"It's also important we understand the consumer base is getting more complex with each generation. When we understand what our consumers are thinking about and dealing with, we can determine how to best reach them with our messaging.\
Amstein will share consumer insights and trends to show how an omnichannel approach to chicken marketing can create transparency and consumer trust to drive continued category growth at the 2022 edition of Chicken Marketing Summit.
Make plans to attend the 2022 edition of Chicken Marketing Summit scheduled for July 25-27, 2022 at the Château Élan in Braselton, Georgia. Registration is now open with early savings available.
Why omnichannel marketing works
An omnichannel marketing approach creates a consistent brand experience across various channels. This includes in store messages, apps and websites, as well as direct communication methods such as e-mail, social media and content marketing.
"It's important to not separate each of the methods used to reach the shopper, but ensure that they are optimized to provide as many relevant touchpoints as possible for shoppers – whether they spend their dollars online or offline," explained Amstein.
"The biggest 'don't' to omnichannel marketing is not doing it. We have to meet consumers on all the platforms where they are looking for information about our products, and that means having an omnichannel approach."
Attend the 2022 Chicken Marketing Summit
The 2022 Chicken Marketing Summit will be held at Chateau Elan in Braselton, Georgia on July 25-27. Serving a unique cross section of the chicken supply chain, Chicken Marketing Summit explores issues and trends in food marketing and consumer chicken consumption patterns and purchasing behavior.
NEW FOR 2022: Submit your free nomination for Chicken Marketer of the Year.
For more information and to attend, visit: www.wattglobalmedia.com/chickenmarketingsummit/.