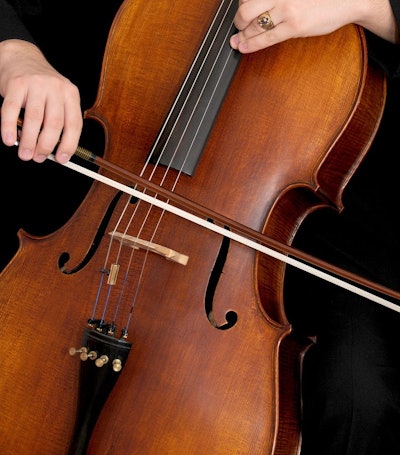 Shutterbug314 | Pixabay
The idea of playing music for poultry is not a new one, but at one free-range poultry farm in New Zealand, things have been taken to a whole new level.
The members of a symphony orchestra – including a keyboard player and a small ensemble of stringed and woodwind instrument musicians – put on a live performance at the Bostock Brothers farm in Hawke's Bay. They performed a song known as "Chook Symphony No. 1," which was a soothing Baroque number.
A video to that performance is embedded in an article in The Guardian, which tells more about the concert and the motives behind it.
"We've been playing classical music for the chickens for some years now, because it is well researched that [it] can calm the chickens down," farm co-owner Ben Bostock, told The Guardian.
But not just any music will do.
"They didn't like any big banging," Bostock said, adding that when the birds respond positively to the music, they tend to range further among the trees. Bostock now hopes chicken farmers around the world will use the piece of music to calm their own birds.
So, I guess my son who plays the drums, is probably out of luck here. The same would go for me, a former trombone player who in recent years has only used my horn as a startling but effective alarm clock for others.
Other examples of music and farm animals
The first thing this made me think of was Derek Klingenberg, a Kansas cattle producer who brought his trombone out to the pasture as a way to attract his herds.
But there have also been reported examples of music and poultry, such as a study conducted by the University of Bristol in the U.K. and commissioned by the happy egg co., which revealed that hens preferred the music of Bach, Beethoven and Mozart over that of Lady Gaga. Maybe those hens are just music snobs. That apparently wasn't the case with some presidential turkeys raised by Foster Farms in 2015, who reportedly liked the music of George Strait and Buck Owens.
In any case, I like the idea of playing music for poultry if it is soothing and enjoyable for them. And Bostock said he hoped other poultry producers would also play music for their birds.
I guess that what they say is true in that music in an international language, and that language transcends species.