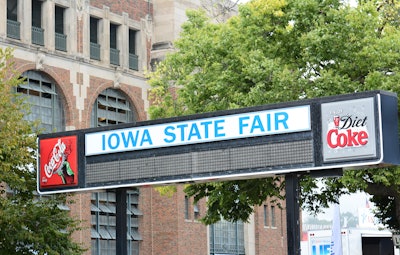 SCPhotog | BigStock.com
There are only a few days left to try an infamous egg on a stick at the Iowa Egg Council's booth during the 2023 Iowa State Fair, and you don't even need to bring money to do so.
Every year, the booth is run by more than 250 volunteers who hand out over 170,000 boiled eggs on a stick throughout the duration of the fair's 11 days, which ends on August 20th, 2023.
According to the DesMoines Register, the egg on a stick is one of the fair's longest standing traditions and one of the last free food products at the event. The tradition runs so deep, that when the fair had to cancel in 2020 due to the COVID-19 pandemic, the Iowa Egg Council held a drive-thru event and still gave out the egg on a stick product.
"This is our Super Bowl," stated Kevin Stiles, Iowa Egg Council Executive Director. "For us, it is the best way to remind people that, doggone it, this is a great product that tastes great and is nutritious."
Because the Iowa State Fair is the biggest consumer event in the state, Stiles believes it's a perfect time to promote egg consumption, considering Iowa is the nation's top egg producing state.
Not only are the eggs free to consumers at the event, but they are donated to the booth by Versova, the fifth largest producer in the U.S., each year. According to Stiles, almost every egg farmer in the state comes to the booth each year and brings dozens of people with them to show their support of the egg industry.
I've never had an egg on a stick, but its definitely on my bucket list to try someday. Maybe they will start deep frying them to stay true to the fair food theme.