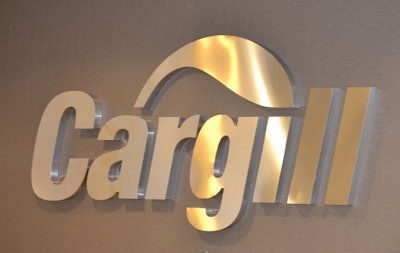 Cargill plans to leverage its animal protein knowledge to capitalize on growing consumer interest in plant-based proteins.
"Ultimately, plant-based proteins require a lot of capabilities. There's a lot of different ingredients that need to be processed. For more than 50 years, we have been in the plant protein business, so we know ingredients well," Florian Schattenmann, CTO and VP R&D, Cargill, said September 17 during the 2020 Future Food-Tech Summit.
"As far as processing and the supply chain goes, we take a lot of that from our animal protein business. We believe different capabilities is really the name of the game."
The company announced that they would begin selling plant-based patties and ground products for the retail food and foodservice businesses earlier this year. In April, Cargill partnered with quick service restaurant chain KFC to sell a plant-based fried chicken product in China.
Improvements in texture, taste
Consumers are most interested in trying plant-based proteins that have the taste and texture of real meat.
"If you look at alternative proteins, it's really a formulation problem. There are plant-based proteins in there, lipids in there, water in there and all kinds of other ingredients. Our job is to make this as like the taste of animal proteins as possible through texture, taste and mouth feel," explained Schattenmann.
"One thing that is quite difficult to mimic is the color of meat throughout the grilling process. When it's raw, you want alternative proteins to have a red look to it. But as it grows through the grilling process, it has to get brown and gray."
Room for both
Ultimately, Schattenmann believes there is space in the market for both animal and plant-based proteins.
"At the end of the day, we're driven by what the consumer wants and if the consumer wants more choices, we're going to have to offer more choices. As a leader in protein, we want to make sure that we have multiple offerings to make sure that the consumer is happy," Schattenmann said. "We think that all of these different products that we're offering will be in demand."
Like what you just read? Sign up now for free to receive the Poultry Future Newsletter.