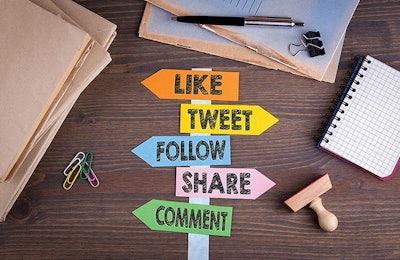 Are chicken marketers allowing the loudest voices of social media to distract them from the important work of listening to their customers and responding to their needs?
Speaking at the 2019 Chicken Marketing Summit, Leah McGrath, registered dietician at Ingles Markets, said, "I am constantly amazed that all the hot topics — things like plant-based meat substitutes — are not what customers and consumers are interested in at their supermarket tours and food presentations that I conduct." What they are interested in is taste, price and health, she said.
"We tend to listen to the really strong voices of social media, and some of those voices are really good at marketing their products and concepts," she observed. "Pulling myself back from the social media space is really important to be able for me to understand what's on the minds of typical customers. They are interested in things like low sodium, healthy diets and food safety. And they ask things like, 'How do I cook a chicken breast so that is tasty?'"
McGrath pointed to plant-based meat alternatives as a topic of some of the savvy marketers on social media. Plant-based groups are among the loudest voices and sometimes use plant-based as a euphemism for vegan, and many that are vegan or vegetarian will call themselves plant-based.
One 2017 survey indicated only 0.5% of the population identifying as vegan. Perhaps 2 to 3.3% are vegetarians, and 59% of them admitted to eating meat in previous 24-hour period.
"While there are a lot of loud voices on the topic of plant-based and vegan products, these customers are by no means the majority of customers. Something that I like to remind people about is that there is room at the table for everyone and there's room on the plate for a variety of foods. Plant-based doesn't mean excluding meat; it can just mean including more fruits, vegetables, grains, nuts and seeds," she said.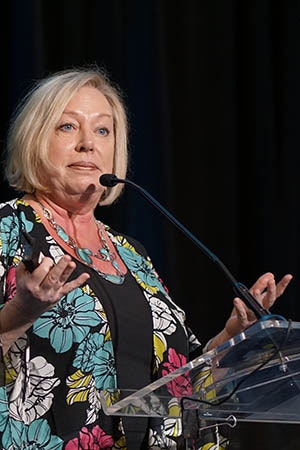 Leah McGrath, Ingles Market (Gary Thornton)
What consumers of chicken want to know
What do consumers of chicken want to know, and who do they trust? McGrath said they want education about their food and the farms where their chicken is grown. "How can we give that to them? Focus on positive rhetoric and stories and information that will educate, enlighten and create consumer loyalty," McGrath advised.
Here's a list of potential topics of interest to consumers:
Craft, heritage, artisan
Farmer stories
Regenerative properties
Use of technology
Cooperation and community
Resource and re-purpose
Environmental, climate benefits
Ongoing improvement
Health and nutritional benefits
Taste and recipes
Four Rs for chicken marketers
McGrath's offered four "Rs" to help people "meet around the plate."
Resist labeling consumers — don't assume that "plant-based" means vegan or "meat-free" or the need to label people.
Research — find out their "why?" Is their belief based on misinformation? Find out if you have an opportunity to educate
Recognize — the loudest voice may not be your customer and doesn't necessarily represent the majority of customers
Respect — the customer has the right to choose and the right to change their mind.
She urged chicken marketers to use the following techniques to communicate their stories:
Tell your story — don't throw anyone, including competitors, under the bus for the sake of sales.
Promote the positives — correct misinformation when necessary.
Focus on the right things — if taste and price are the main drivers of purchases, focus on these attributes.
Collaborate around the plate — don't alienate customers and consumers.
Ingles Markets is a leading supermarket chain with operations in six southeastern states. Headquartered in Asheville, North Carolina, the company operates 199 supermarkets.
Chicken Marketing Summit is presented by WATT Global Media, a provider of business content and marketing solutions to the agribusiness industry. As an industry innovator, WATT Global Media has connected buyers and sellers in the poultry, pig, animal feed and pet food industries through its media channels for over 100 years.