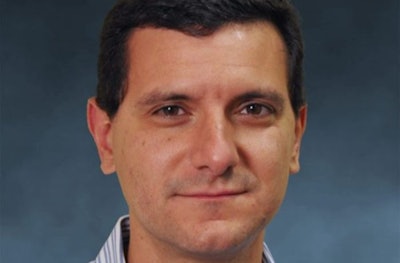 Like most poultry processors, Pilgrim's Pride had to shift some of its production that is ordinarily destined for the foodservice channel to the retail channel during the height of the COVID-19 pandemic.
But speaking during a quarterly earnings call on April 29, Pilgrim's Pride CEO Fabio Sandri spoke of a shift back to foodservice and its implications for the second largest poultry producer in the United States.
"We are split evenly between foodservice and retail. We have increased the retail exposure last year as the foodservice has been down, but we believe that that balance could come back in 2021 as the restrictions are eased and the foodservice continues to grow," Sandri said. "As a matter of fact, in March, the foodservice segment already exceeded March 2019 … and that is led mainly by the QSR (quick service restaurant) growth and the recovery of some of the full service segment."
Sandri noted that the foodservice segments that continue to lag are the recreational lodging and at educational institutions. However, he said that as more people receive COVID-19 vaccinations and their comfort levels of being out in the public increases, those, too, should return.
Impact of chicken sandwich wars
He also said he believes the timing of people returning to eat at QSRs is right, as more businesses are getting involved in the chicken sandwich wars.
"We have a survey … that showed that 27% of the customers are ordering chicken-oriented meals more frequently than before the pandemic," said Sandri. "What we are seeing is the significant increase in chicken due to what's called the chicken sandwich wars. We're seeing more and more QSRs launching new chicken sandwiches.
"In the recent data, it's showing that these new offerings are being very successful, faring better than their expectations and being a great delivery of traffic for the QSR. So as the QSR demand continues to grow, I think chicken demand inside that QSR also increased. We believe that retail will moderate a little, but we think that the sum of both will continue to be very positive.
Quarterly financial results
Sandri, along with Pilgrim's Chief Financial Officer Matthew Galvanoni, on the call reviewed the financial results the first quarter of fiscal year 2021. The quarter ended on March 28.
Net sales were $3.27 billion for the quarter, an increase from the $3.07 billion for the same quarter of 2020. Sales in all three geographies where Pilgrim's operates – the U.S., Europe and Mexico – were also up on a year-over-year basis.
Net income was $100.5 million for the quarter, up from the $67.3 million for the same quarter from a year ago.
View our continuing coverage of the coronavirus/COVID-19 pandemic.