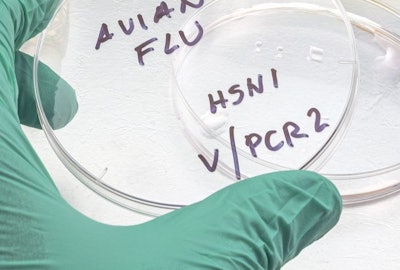 (felipecaparros | Bigstock)
A commercial layer operation in Jefferson County, Wisconsin, that has been affected by highly pathogenic avian influenza (HPAI) involved 3 million hens.
The United States Department of Agriculture (USDA) Animal and Plant Health Inspection Service (APHIS) reported the Jefferson County Case on March 14, but at the time a number of hens in the flock had not yet been released. However, information offered on the APHIS website this morning showed that there were 3 million hens in that flock.
APHIS is working closely with state animal health officials in Wisconsin on a joint incident response. State officials quarantined the affected premises, and birds on the property will be depopulated to prevent the spread of the disease.
This particular case marks the largest number of birds to be affected by HPAI in a single flock so far in 2022. Prior to this case, the largest flock to be affected was a commercial layer flock in New Castle County, Delaware, which involved 1,146,937 hens.
In addition to the Wisconsin and Delaware cases, HPAI has been confirmed in commercial layer flocks in Cecil County, Maryland, and Taylor County, Iowa.
So far in 2022, there have also been cases of HPAI in commercial poultry in Indiana, Missouri, Kentucky and South Dakota, as well as in the Canadian province of Nova Scotia.
HPAI has been confirmed in all four North American flyways, but only three flyways have had confirmed cases in commercial poultry. The Pacific Flyway case involved a bald eagle in British Columbia, Canada. HPAI cases in wild birds such as that eagle should not result in any poultry trade bans, in accordance with standards set by the World Organisation for Animal Health (OIE).
To learn more about HPAI cases in North American commercial poultry flocks, see an interactive map on WATTPoultry.com.
Read our ongoing coverage of the global avian influenza outbreak.