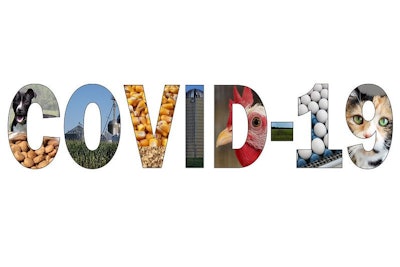 The COVID-19 global pandemic posed serious challenges to chicken brand marketers, no matter the industry. Some brands thrived, while others mis-stepped during the omni-crisis.
"This was, in fact, the year of the omni-crisis," Hinda Mitchell, president, Inspire PR Group, said at the 2021 Chicken Marketing Summit.
"It started with the COVID-19 outbreak, but soon snowballed into so many other things," she explained, including economic and unemployment realities, racial injustice and protests, political divisiveness, work from home, distance learning and essential workers. Even now, the world is dealing with vaccine debates, rampant wildfires, murder hornets, cicadas, shootings and more.
During "Brands in the pandemic: What did we learn?," Mitchell shared seven important pandemic learnings for chicken brands:
1. Seeing around the corner
Strong leaders and marketers stay three steps ahead. This is especially important during an important but should remain a focus as the world emerges from the uncertainty of COVID-19 and its impacts.
2. Shifting strategies
Over the past year, brands had to shift communication strategies several times. Early in the pandemic, health and safety dominated the conversation as consumers struggled to figure out what they were supposed to be doing.
In particularly, the food industry was forced to shift messaging in response to challenges in the supply chain and changing consumer demands in order to get to "a new business as usual."
3. Messages matter
Brands need to listen to best figure out what matters to consumers. Values have become an important factor in consumer decision-making. They want to know that the values they care about are the same ones they care about.
When crafting a message, tone matters and it needs to avoid cliches and be authentic and believable. Most importantly, brands need to ensure that their message aligns with their brand values to build consumer trust.
4. Engaging on social issues
Brands face a conundrum when deciding whether to engage with consumers on social issues. Mitchell suggests asking yourself the following questions first:
Is it consistent with your brand message?
Does your position align with that of your stakeholders?
Do your actions reflect what you say?
"Ultimately, of course, you have to tread carefully. It's rare that somebody gets in trouble for remaining silent on an issue, but it is often that people get in trouble for sticking themselves into an issue inappropriately," she explained.
5. Internal communications
"For a lot of our employees, disruptions remain in their lives," Mitchell noted, adding that employees at chicken brands are dealing with the same concerns about health and safety, social and political issues and economic family considerations faced by any consumer.
Successful brands work hard to develop a strong workplace and culture. This not only benefits employees, but it can also benefit your business. More than 58% of employees and job seekers say that company culture is more important than salary when it comes to job satisfaction.
6. Changing media and social media
Technology is here to stay. The pandemic helped highlight the importance of technology in consumers lives – from Zoom meetings to virtual school to online food orders.
This trend is expected to continue post-pandemic, so retailers need to be ready to create unique and engaged online experiences for consumers, Mitchell said. Social media is also becoming more powerful than ever before and it is important to engage with followers, not just push out information about your brand.
7. Content and technology rule
In a post-COVID world, creators will shine. Brands are now responsible for creating owned content that engages and stands out in a crowded field. This can include blogs, native content, podcasts, digital guides and toolkits and video.
Attend the 2022 Chicken Marketing Summit
The 2022 Chicken Marketing Summit will be held at Chateau Elan in Braselton, Georgia on July 25-27. Serving a unique cross section of the chicken supply chain, Chicken Marketing Summit explores issues and trends in food marketing and consumer chicken consumption patterns and purchasing behavior.

For more information and to attend, visit: www.wattglobalmedia.com/chickenmarketingsummit/.
View our continuing coverage of the coronavirus/COVID-19 pandemic.
Like what you just read? Sign up now for free to receive the Poultry Future Newsletter.