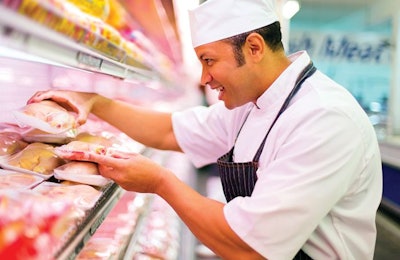 Rising food prices and inflationary concerns mean cost-conscious consumers are looking to stretch their dollars further in 2023. This places chicken in a unique position.
Learn how to best place chicken as the protein at the center of the place for value-driven consumers at the 2023 Chicken Marketing Summit, scheduled for July 31 - August 2 at the Hotel Effie Sandestin in Miramar Beach, Florida. The event will also provide chicken sales, marketing, supply chain and product development or culinary professionals with critical information on the current state of the plant-based protein industry and how to best communicate sustainability messaging to consumers.
The 2023 edition features a new theme: Appealing to cost-conscious consumers. Globally recognized speakers and panelists will provide creative solutions for how chicken sales and marketing professionals can connect with consumers and learn what's next for retail and foodservice businesses.
Speaker preview:
Keynote: Will it stick: Are today's trends tomorrow's opportunities or concerns? – Kevin Ryan, founder/CEO, Malachite Strategy and Research
Foodservice demand beyond the chicken sandwich wars – David Maloni, foodservice supply chain analyst and president, Datum FS
How chicken demand changes in an inflationary world – Brian Earnest, lead animal protein economist, CoBank
What's next for meat alternatives? – JP Frossard, consumer foods analyst, Rabobank
The sustainability vs. cost dilemma for chicken consumers – Bruce Blakeman, senior consultant and public policy + issues practice leader, Heart+Mind Strategies
2023 Chicken Consumer Perspective: The cost-conscious consumer – Erkin Peksoz, senior director of client insights, Circana, and Joyce Neth, vice president, director of audience engagement, WATT Global Media
The 2023 Chicken Marketing Summit provides chicken sales, marketing, supply chain and product development/culinary professionals the tools they need to connect on what's next with consumers online, keeping chicken as the protein at the center of the plate. It offers a mix of education presentations and networking opportunities, including the option to participate in the annual Bill Roenigk Chicken Marketing Summit golf tournament.
The annual event is geared toward the interests of poultry marketing and sales executives; supermarket/c-store and foodservice – buyers, brand marketers, and culinary/product development; allied industry sales and marketing executives, distributors and more.
Registration is now open. For more information, go to www.chickenmarketingsummit.com.
The 2023 Chicken Marketing Summit is presented by WATT Global Media in collaboration with the National Chicken Council. The annual event remains a member benefit for NCC processor and allied member companies, as well as members of the National Protein and Food Distributors Association.