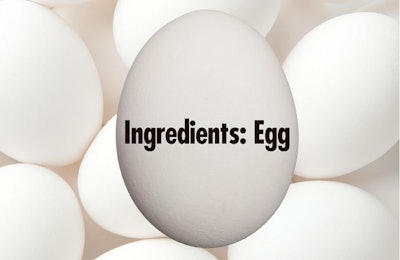 Tyson Foods' Raised and Rooted Brand and Perdue Foods' Chicken Plus are targeting "flexitarian" consumers. Flexitarians aren't true vegetarians, but they are looking to reduce their consumption of meat. Everything from perceived health benefits to reduction in greenhouse gas emissions to animal welfare concerns have been cited as motivation behind flexitarian diets.
The portion of the U.S. population that report following vegan and vegetarian diets was 3% and 5%, respectively, according to a July 2018 Gallup survey. While these percentages aren't huge, the 2019 Power of Meat Analysis survey, conducted by the Meat Institute and the Food Marketing Institute, found that 13% of Generation Z respondents report eating flexitarian diets. In addition, 63% of all survey respondents said they would "maybe" or "definitely" purchase blended meat and plant foods.
It appears that the flexitarian diet trend/fad presents an opportunity for food companies and a challenge for livestock and poultry producers. But blended meat and vegetable protein foods and all-vegetable protein products, like the new round of veggie burgers that Wall Street investors have been bullish on, buck the clean label trend.
Maria Velissariou, chief science and technology officer, Institute of Food Technologists, explained what clean labels mean in a blog post: "Essentially, clean label means making a product using as few ingredients as possible, and making sure those ingredients are items that consumers recognize and think of as wholesome — ingredients that consumers might use at home."
A label that says "ground beef" is "cleaner" than one that says "A blend of angus beef & isolated pea protein." It will be interesting to see how crusading consumers evaluate the impact of their protein purchases on conflicting causes. I think I'll stick with eating the real thing.