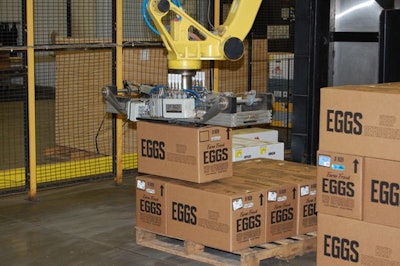 Adoption of additional automated equipment in poultry operations, whether for egg or meat production, is no longer optional -- it is essential. That message came through loud and clear in the roundtable discussions at the National Poultry and Food Distributors Fall Meeting in Key West, Florida, on September 14.
Attendees shared their companies' journeys as they have responded to the challenges presented by the pandemic. The priority has always been the health and safety of all team members. This led to changes in facilities from increased spacing to placement of clear plexiglass or plastic dividers between individuals everywhere from the plant floor to break rooms. Additional personal protective equipment (PPE) such as masks and face shields were provided. Enhanced sanitation steps have been adopted across the industry, and one attendee reported an additional weekly sanitation expense of $30,000 per processing plant at their company.
Many U.S. poultry processors have increased hourly wages to encourage employees to continue to come to work during the pandemic. With schools closed for in-person instruction and children at home, some working parents have decided it is better for them not to go to work. Attendees also gave anecdotal accounts of employees, who had not been laid off, being granted unemployment benefits which, with the additional $600 per week from the federal government, exceeded their normal weekly wages.
The pandemic-driven wage increases, and the increased PPE and sanitation costs aren't going away. The average cost per man hour has increased, permanently. Higher labor costs, coupled with chronic labor shortages for poultry operations, will necessitate increased automation everywhere from the hen house to the plant. If 2020 will be remembered as the year of the pandemic, then 2021 will be the year of the robot.