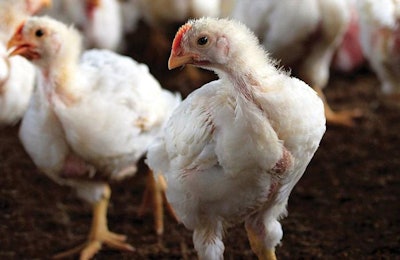 Millennials believe they are self-experts, explained Richard Kottmeyer, senior managing partner with Farm to Fork Advisory Services, at the 2017 Chicken Marketing Summit in Asheville, North Carolina, USA on July 17. This makes marketing products from the poultry industry to them a challenge. Consumer research based around millennials can be summed up in five points.
1. Millennials find science-based information suspect
"Common sense has to replace [the] complexity of data and science," Kottmeyer said about how to deal with millennials and their ability to self-teach through the Google-centric world we live in. He noted that if you only approach these consumers with science-based information they will believe the poultry producer is trying to hide something.
"I call it the 'duh' principle," he said. "If you can't reach the consumer with the 'duh,' you are simply going to lose."
2. A desire for transparency
There are a couple of other things producers need to understand about the millennial consumer. Millennials believe in transparency, for instance. Kottmeyer said nine out of 10 millennial women have taken and distributed nude or semi-nude pictures of themselves.
That statistic pushed him to ask producers the question: Is your brand as naked and vulnerable as what the statistic says the consumer is?
"If your brand isn't naked, it isn't going to last very long," Kottmeyer said.
3. Character matters
Millennials think any sort of brand privacy is a way for producers to hide facts. Kottmeyer said this generation is all about the character of a brand or company. Millennials relate to companies' products with which they can see a benefit, even if they don't exactly know what that benefit means.
4. Food as a luxury or statement item
The fourth point is that, "Food has become a luxury or statement item versus a necessity," Kottmeyer said. He explained that chicken is no longer just chicken.
For instance, organic products appeal to consumers simply because they're labeled differently, even if the consumer doesn't fully understand what that label means. The consumer may simply believe the product to be better because it's labeled differently.
5. Millennials struggle with self-identity
The final point Kottmeyer made from the various consumer analysis reports is that millennials struggle with self-identity.
"No judgment being made, but there are 58 ways to gender identify now on Facebook," Kottmeyer said. What this means is the millennial generation is trying to find themselves. If an individual feels lost, they don't know what to believe other than to follow the trend. Poultry and other meat producers must create that trend.
How to deal with the millennials
Millennials are not set in what they want; they just follow the trend they believe to be popular. For them to follow a trend, they need to be inspired and coached.
"Be willing to counter punch," Kottmeyer said when he explained that instead of producers following the trends they should be starting a new trend of their own.
The best thing a producer can have on their side is a soulful brand that stands for something and allows the millennial to relate to the company.
A new form of common sense for millennials
Pets have become like children to a millennial. Therefore, the millennials trust vets even more so than they do their own family care physicians. Some of this may have to do with the fact that pets can't tell you if they feel better so pet owners believe the vet when he or she says the animal is better, Kottmeyer said. Consumers don't see the same vet treating their pet as the vet also treating poultry and other livestock.
Chicken Marketing Summit 2018
Chicken Marketing Summit uniquely explores issues and trends in food marketing and consumer chicken consumption patterns and purchasing behavior. In addition to educational sessions, attendees have numerous networking opportunities to foster interaction between speakers and fellow poultry industry peers. Chicken Marketing Summit 2018 will take place at the Four Seasons Resort Orlando at Disney World in Orlando, Florida, July 22-24, 2018.