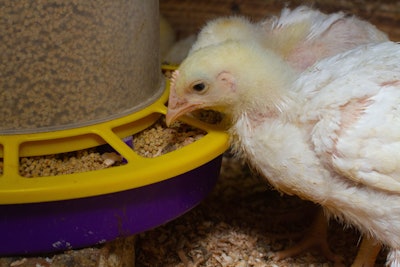 Iaroslav Konnikov | Bigstock.com
Tyson Foods Chief Financial Officer John R. Tyson said the company does not regret the decision to switch to no antibiotics ever (NAE) production for its Tyson branded chicken it made about six years ago, but he added that departing from NAE production is the right thing to do now.
Tyson Foods in early July announced that it was switching from NAE production to no antibiotics important to human medicine (NAIHM) production, and that decision was discussed while Tyson spoke at the 2023 Barclays Global Consumer Staples Conference on September 7.
Tyson said any time the company makes decisions related to its production activities, it is important that they align with "the demand from our customers in the direction that they're headed."
That mindset applied to when the company first switched to a NAIHM production in 2015, when it transitioned to NAE in 2017 and during its present switch back to NAIHM production, which is expected to be completed by the end of the year.
The most recent transition not only aligns with customer wishes, but also what is best for the birds, Tyson said.
He said the company noticed that bird performance, health and livability in a NAE production system were not at desired levels, and there were also issues with uniformity and consistency.
"That ultimately became a conversation with our customers who were representing to us what they felt like the end consumer wanted to do, and ultimately we made the choice to no antibiotics important to human medicine aligned with (customer choices)," he said.
Leadership for Prepared Foods business
Also during the conference, Tyson was asked about the resignation of Stewart Glendinning, the man who Tyson succeeded as CFO who was reassigned as the president of Tyson's Prepared Foods segment nearly one year ago. Glendinning accepted a new job as CEO of fashion retailer Express Inc.
"We wish him well in his endeavor. I think it's a great opportunity," said Tyson. "We plan to announce plans for leadership in Prepared Foods (in the near future.)"
Tyson Foods was one of several agrifood companies to give presentations during the conference. Also speaking were representatives from Hormel Foods and ADM.