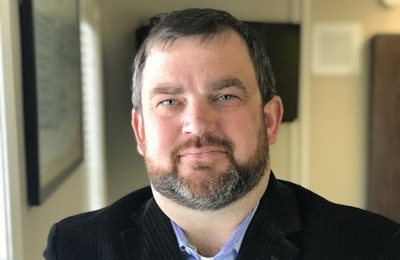 Meat industry veteran Kyle Richard has joined Allen Harim as the new senior vice president of sales and marketing. He began work on April 30.
Richard has spent his entire career in various sales roles at major companies, starting in 2001 at Gold Kist Inc., a chicken producer based in the South that was eventually purchased by Pilgrim's Pride.
In 2004 he moved to Mountaire Farms, where he spent eleven years working his way from Regional Sales Manager to Director of Sales. His career then led him to Pilgrim's Pride in Greeley, Colorado, as senior vice president of sales. He was most recently at Chicago Meat Authority at executive vice president of sales and marketing.
"Kyle is a real leader, and works well with customers," said Joe Moran, President and CEO of Allen Harim, who worked with him at Mountaire. "He's innovative, extremely hard working and an excellent mentor to those on his team. We are excited about transitioning our sales to a more value-added ABF (antibiotic free) program."
Richard has a bachelor's degree in business administration from Newberry College, in Newberry, South Carolina. He's completing his masters of business administration from Colorado State University in Fort Collins, Co.
"It's wonderful be back on Delmarva and working with chicken again," Richard said. "Allen Harim is poised to be a strong industry leader in No Antibiotic Ever chicken and I look forward to working with existing customers and finding new ones to deliver strong results."
Richard and his wife Kristen have three children.